value:
₱1000.00
discount:
55%
?

days

?

hours

?

minutes
Group Buying Highlights
Unlimited all-day water fun and adventure
Free use of Petzl equipments(MGO Hooks, Ropes, Webbing, Carabiners, Headlamps, Helmets)
Known as the largest water park in the Philippines
One day enjoyment of the package that includes swimming, wall climbing and a ride to zip line valued up to Php1000, now ONLY Php450.
Our slides, rides and attractions were designed to provide you a day filled with aqua thrills and adventure.
Resort's facilities are maintained in accordance with the highest standards of safety and cleanliness.
Coupon Instructions
Valid from July 2 to July 30, 2011.
Every Friday, Saturday and Sunday ONLY, from 8AM-6PM.
Need to present the printed e-voucher and VALID ID during redemption
For inquiries, please call (02) 727-5325; 577-0189; 577-3353 or text 09175804728
No cash back for any unused vouchers.
E-vouchers will be sent via email
Description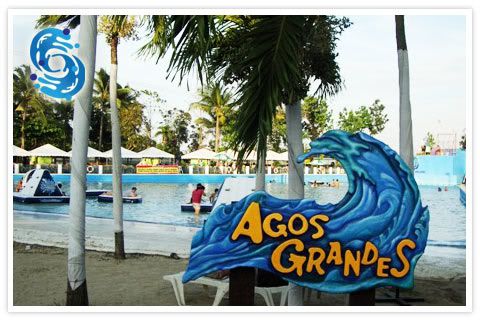 Have you been as close as you can get to flying across the top of the city? Or have you push your limits, undertake extreme risk and reward – all for the thrill of the hurl?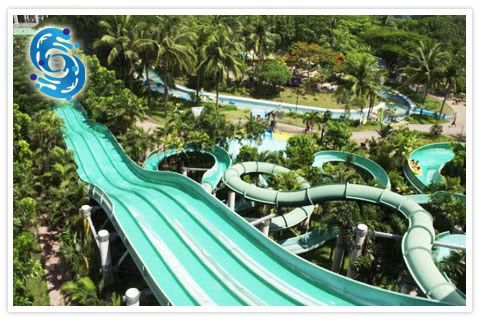 Well, here's a nerve-cracking expedition that will surely drive you to an exhilarating quest you won't forget! With the latest discounted deal, Dealspot Ph offers you a tremendous package trip to Splash Island and get to enjoy an all-day swimming PLUS Wall climbing and a ride to Zip line for ONLY Php450! Save up to 55% discount from its original price of Php1000. With Petzl gears all designed from tough, work- and sport-ready materials and with innovative features for optimal performance. Rigorously tested to meet the toughest safety standards.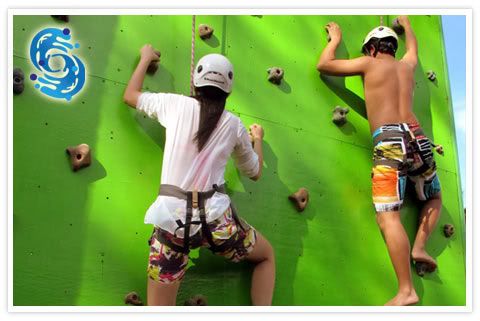 Get a hold of a whole-day treat of an exciting tour with the activities that you and the rest of the gang will love to explore. Have the chance to experience Wall climbing as it works your upper body and gets your heart pumping, helping you improve both your strength and aerobic capacity at the same time. Then enjoy the thrill as you fly above and get that bird's-eye view of the scenery that will surely boost your adrenaline and awaken all those nerves. Afterward, splatter into Splash Island's clean, crystal clear water and enjoy their various attractions they are known for.
These experiences can be enjoyed by the entire family. It is also best for different occasions or just simply a hangout with friends. Aside from being a cost-friendly escapade, you and your family and friends are sure to be in good hands since the resort personnel secure you and your loved ones' safety.
About Splash Island
Located near Metro Manila, Splash Island is known to be the largest water park in Philippines It offers a range of slides, rides and attractions for each of you. From the breathtaking mountain high river raft ride to the giant twisted Magellan's Drop, this water park has something for everyone.
Their staffs are well-trained to assist you with any of your needs. The facilities are maintained in accordance with the highest standards of safety and cleanliness. They assure you that the only problem you'll encounter, is what ride are you trying next.

How To Get There

Option 1: CHER, JAM, PACITA LINER, DELA ROSA BUS LINE (along EDSA) with sign board San Pedro / Pacita Complex.Alight at Jollibee Pacita, then take tricycle going to Splash Island.

Option 2: CHER BUS LINE (Park & Square Terminal Lawton) With sign board Pacita Southwoods.
Alight at Sto. Nino Church, then take tricycle going to Splash Island.

Option 3: Jeepney going to Binan (Starmall Alabang)
Go down to Tubigan, ride a pedicab going to Brgy. Soro Soro. From Brgy. SoroSoro, Splash Island is walking distance.

Option 4: With vehicle: Take southwoods exit and follow the map below.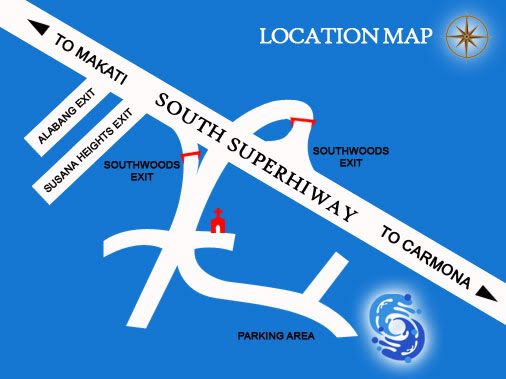 Other Deals:
7 days 7 hours 55 minutes
value:
₱850
discount:
41%
7 days 7 hours 55 minutes
value:
₱1,200
discount:
69%
6 days 7 hours 55 minutes
value:
₱4,000
discount:
30%
6 days 7 hours 55 minutes
value:
₱4,000
discount:
83%
6 days 7 hours 55 minutes
value:
₱5,000
discount:
50%