value:
₱660.00
discount:
55%
?

days

?

hours

?

minutes
Group Buying Highlights
Choose one of the Sizzling Dishes from Sizzlers and get to enjoy a whole day swimming and awesome rides at Splash Island Resort for ONLY Php299 per person.
Safe escapade for the whole family.
Perfect for company outing and team building, barkada gimiks and birthday parties.
Well-trained life guards on post.
Near Metro Manila for that instant getaway.
Coupon Instructions
Valid from July 2 to July 30, 2011.
Every Friday, Saturday and Sunday ONLY, from 8AM-6PM.
Need to present the printed e-voucher and VALID ID during redemption
For inquiries, please call (02) 727-5325; 577-0189; 577-3353 or text 09175804728
No cash back for any unused vouchers.
E-vouchers will be sent via email
Description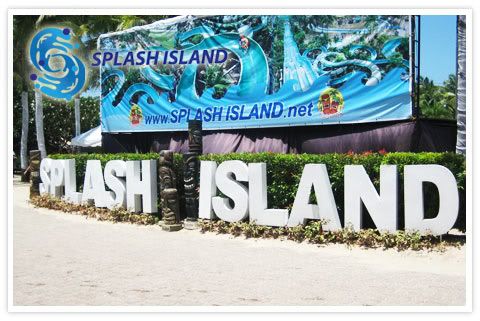 No one disagree with the idea that there's no better way to enjoy a great and an affordable trip but to hang out with friends or family.
And when it is the matter of sizzling food, the mouth begins watering with the imagination of finely chopped meats or chicken meat with onions, liver and chili seasoned by soy sauce and calamansi and sometimes, mayonnaise. And to heighten its enticing appeal, a raw egg is added on the dish served on a sizzling plate. To top it all, enjoy it while plunging to the clean and crystal-clear water and be carried on by waves of excitement at Splash Island Resort.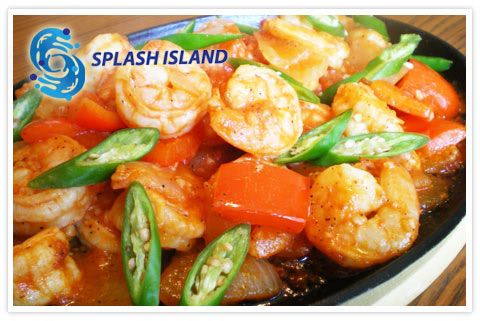 Here at Dealspot Ph, we give you the best to meet up for those craving appetites and thriller seekers. For ONLY Php299, take the pleasure to go to Splash Island Resort worth of Php500 entrance fee PLUS choose among dozens of choices of their Sizzling meals at the Sizzlers inside the resort!
Get to enjoy among their 17 thrilling attractions, the Magellan's Drop, which is the tallest, farthest and longest slide one could ever take in their lifetime, the Agos Grandes, a machine generated wave pool for that natural, beach-like experience, the Rio Montanosa, the park's new breathtaking mountain-high river rafting ride that will surely give that ultimate thrill, or the Big Bam Boo, a covered tunnel ride that slides straight into pure excitement. But if you want a more relaxing enjoyment, try their Balsa Ride, a lazy river which drifts gently along the flowing river as a raft.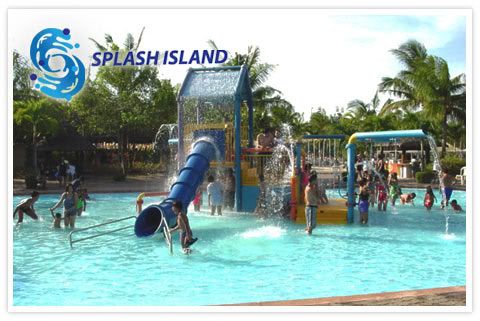 Then feast on the different sizzling dishes and delight those tummies with those superb meals. Isn't life good? With the latest discounted deal, Dealspot Ph offers you goodies that get you the most out of it.
About Splash Island
Located near Metro Manila, Splash Island is known to be the largest water park in Philippines It offers a range of slides, rides and attractions for each of you. From the breathtaking mountain high river raft ride to the giant twisted Magellan's Drop, this water park has something for everyone.
Their staffs are well-trained to assist you with any of your needs. The facilities are maintained in accordance with the highest standards of safety and cleanliness. They assure you that the only problem you'll encounter, is what ride are you trying next.

How To Get There

Option 1: CHER, JAM, PACITA LINER, DELA ROSA BUS LINE (along EDSA) with sign board San Pedro / Pacita Complex.Alight at Jollibee Pacita, then take tricycle going to Splash Island.

Option 2: CHER BUS LINE (Park & Square Terminal Lawton) With sign board Pacita Southwoods.
Alight at Sto. Nino Church, then take tricycle going to Splash Island.

Option 3: Jeepney going to Binan (Starmall Alabang)
Go down to Tubigan, ride a pedicab going to Brgy. Soro Soro. From Brgy. SoroSoro, Splash Island is walking distance.

Option 4: With vehicle: Take southwoods exit and follow the map below.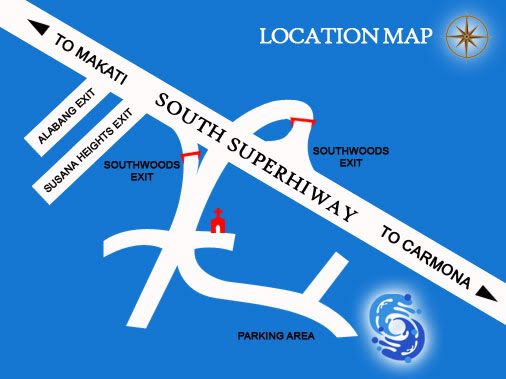 Other Deals:
7 days 15 hours 13 minutes
value:
₱1,200
discount:
69%
6 days 15 hours 13 minutes
value:
₱4,000
discount:
30%
6 days 15 hours 13 minutes
value:
₱4,000
discount:
83%
6 days 15 hours 13 minutes
value:
₱5,000
discount:
50%
6 days 15 hours 13 minutes
value:
₱20,000
discount:
63%